Artec EDGE-BL Tone block
These are items I use and love. If you take action (i.e. make a purchase) after clicking one of the affiliate links, I'll earn some coffee money. These clicks cost you nothing and I hope this list will make it easier for you to choose from already tested equipment.
9 months ago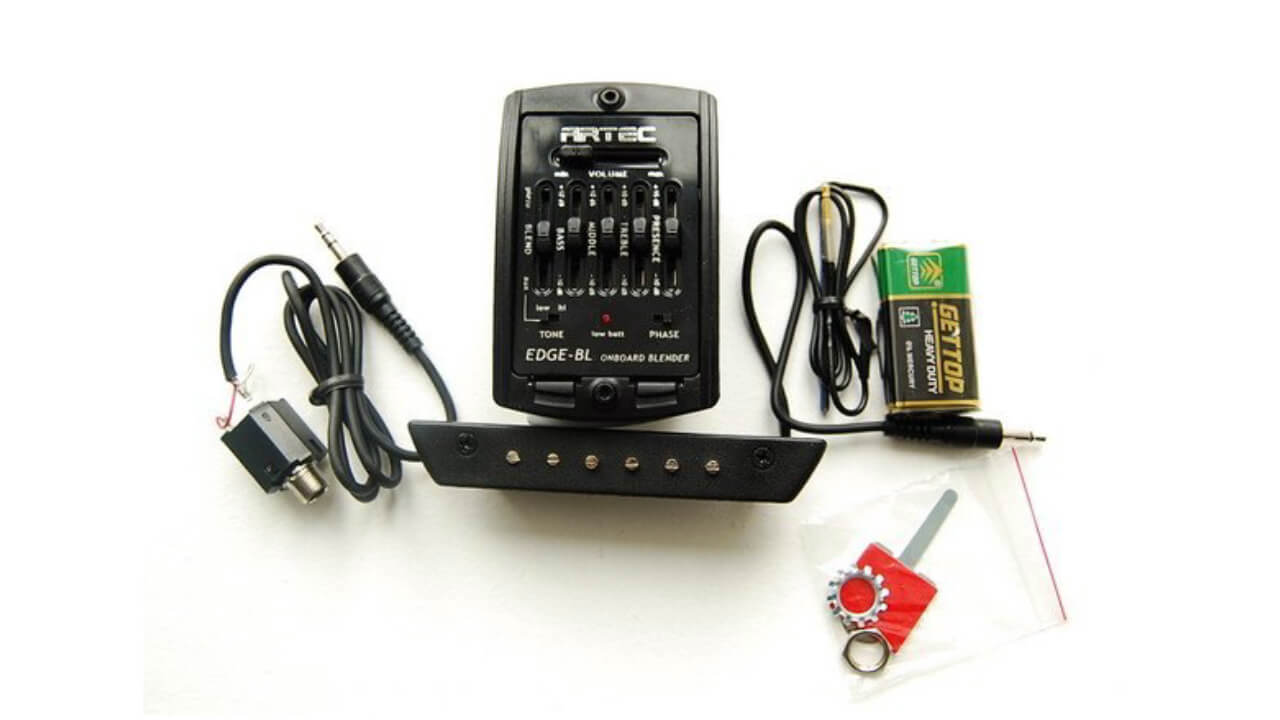 Equipment category:
Guitars and accessories
A piezo nut mixed with a magnetic pickup allows you to achieve a fairly pleasant sound on stage.
However, only low frequencies can be recorded from it, since the upper ones sound quite squeaky. Can be mixed with external microphone.