Today we will talk about famous guitarists who use a special style of playing - fingerstyle. We will meet 5 talented musicians and dive into their guitar journey.
Tommy Emmanuel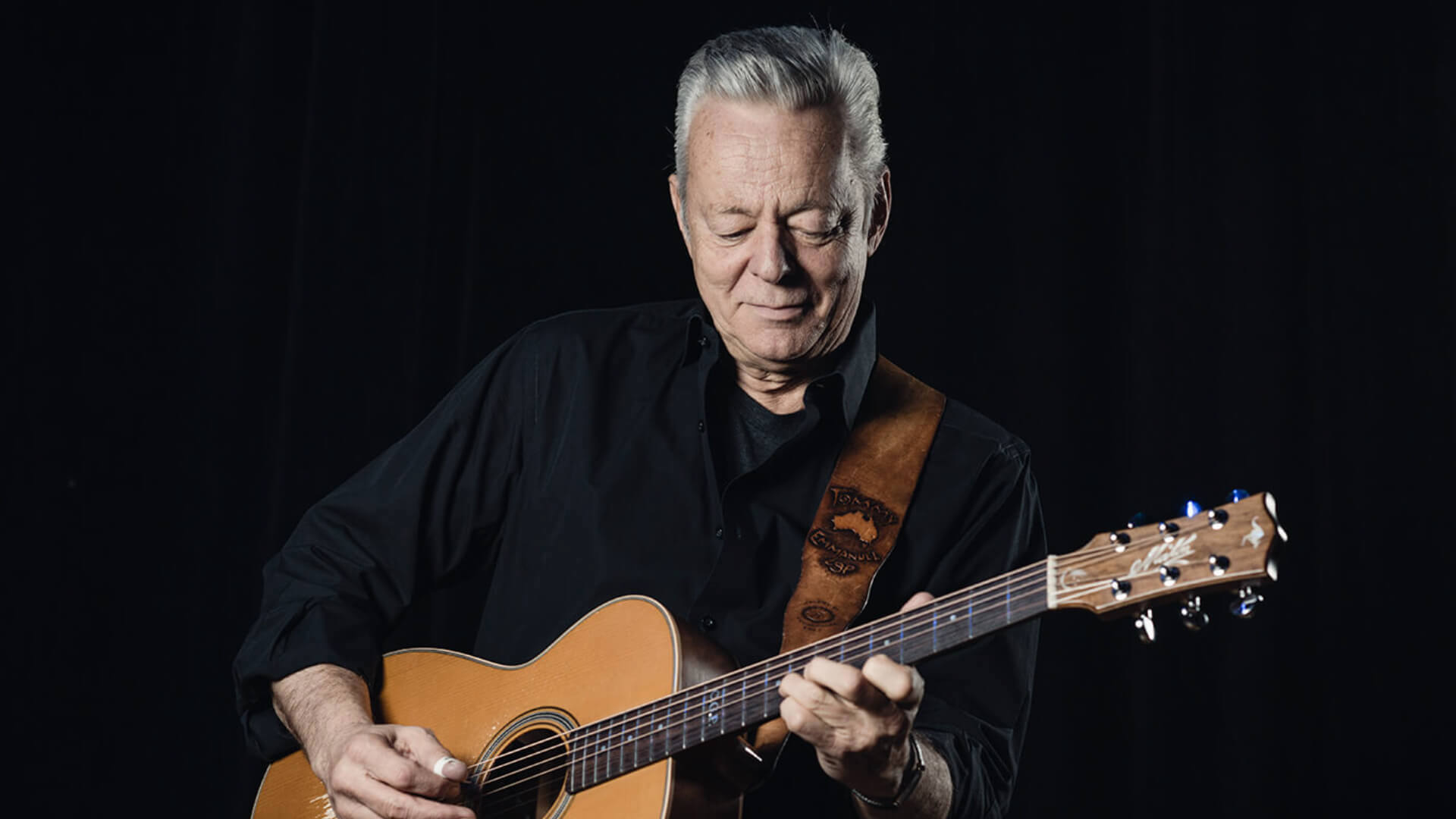 Tommy Emmanuel is a virtuoso Australian guitarist who has earned worldwide acclaim for his unique style of playing acoustic guitar and his captivating live performances. Born on May 31, 1955, in the small town of Musgrave, located in Queensland, Australia, he has become an inspiring figure for guitarists around the globe.
From a young age, music filled his home as his father was a musician who taught Tommy to play the guitar. His passion for music began early, and he constantly honed his skills and refined his techniques. At just six years old, he was already performing at various events, showcasing remarkable guitar skills. At the age of ten, he discovered the guitarist Chet Atkins, who became his primary inspiration and greatly influenced the development of his style.
Tommy Emmanuel quickly absorbed Chet Atkins' playing techniques, including fingerstyle, the method of playing with fingers rather than a pick. This technique allowed him to create a rich and layered sound using just one guitar. He also mastered complex chord progressions, arrangements, and percussive techniques, adding drum and bass elements right on the guitar neck.
At the age of 17, Tommy Emmanuel embarked on a tour with the Australian band «The Trailblazers», gaining valuable experience and expertise in live performances. Following that, he joined the band «Dragon» as their guitarist and recorded several albums with them. During this time, he also collaborated with other prominent Australian artists, further solidifying his position in the music world.
However, true fame and recognition came with his solo career. In 1988, Tommy moved to the United States, where he began performing solo concerts worldwide. His energetic and enthralling performances, filled with emotion and passion, captivated both audiences and critics alike.
Tommy Emmanuel has become a master of his instrument and an impressive composer. His musical style ranges from instrumental compositions with fast-paced arrangements and complex melodies to beautiful and lyrical ballads. He often incorporates elements from various genres such as country, blues, jazz, and folk, creating his unique and unmistakable sound.
Throughout his career, Tommy Emmanuel has released over twenty solo albums, including «Up from Down Under» (1987), «The Journey» (1993), «Only» (2000), «Center Stage» (2008), and many others. His recordings and performances have earned him numerous prestigious awards and accolades in the music industry.
Apart from his solo career, Tommy Emmanuel has collaborated with other renowned guitarists such as Chet Atkins, Eric Clapton, Martin Taylor, and many more, showcasing his virtuosity and musical prowess on the global stage.
Tommy Emmanuel serves as a living testament to how passion and dedication to one's craft can lead to reaching extraordinary heights in the world of music. His talent and hard work have made him one of the most respected and influential guitarists of our time, and his music continues to inspire and touch the hearts of many people worldwide.
Trace Bundy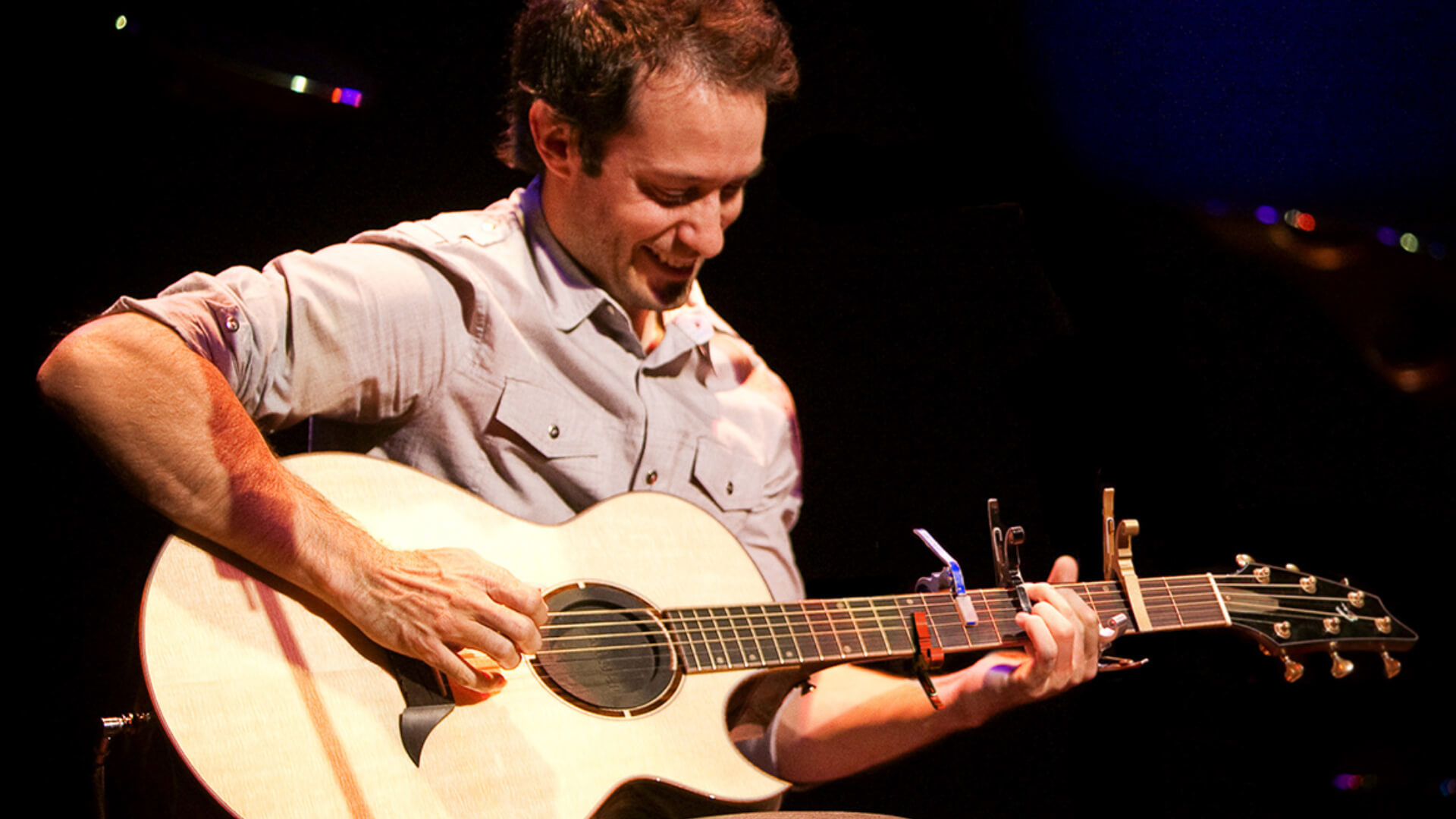 Trace Bundy is a captivating American guitarist and composer renowned for his extraordinary acoustic guitar talents. Born on November 27, 1977, in Portland, Oregon, his journey into the world of music began at a young age when he first picked up a guitar. This initial spark ignited a passion that would lead him to become a true innovator in the realm of acoustic guitar playing.
Throughout his formative years, Bundy exhibited an innate musical aptitude and a relentless determination to hone his craft. As he explored various playing styles and techniques, he developed a unique approach that combined fingerpicking, percussive effects, and unconventional methods, setting the stage for his distinctive musical identity.
It was Bundy's mastery of advanced techniques, such as tapping, harmonics, and looping, that elevated his performances to a league of their own. Tapping, a method that involves swift finger movements on the fretboard, enabled him to produce intricate and dazzling melodies. His skillful use of harmonics, gently touching the strings to produce ethereal tones, added an enchanting dimension to his compositions. However, it was his virtuosic implementation of looping that truly set him apart. By recording and layering different guitar parts in real-time, he crafted rich, multi-dimensional soundscapes that seemed impossible for a single musician to create.
As his reputation grew, Trace Bundy released several acclaimed albums that showcased his exceptional musical prowess. In 2004, he unveiled «Adapt», a collection of tracks that demonstrated his versatility and ability to fluidly traverse musical genres. The album captured the hearts of both critics and audiences, drawing attention to Bundy's intricate melodies and emotionally charged performances. «Missile Bell», released in 2007, showcased his artistic growth and relentless pursuit of pushing the boundaries of acoustic guitar music. Three years later, «Elephant King» further solidified his standing in the music world, combining his virtuosic guitar playing with poignant storytelling.
However, it is through live performances that Trace Bundy truly shines. His concerts are immersive experiences that blur the lines between performer and audience. As he steps on stage, an atmosphere of anticipation fills the air. Bundy's stage presence is magnetic, and he effortlessly weaves a tapestry of sound that leaves audiences spellbound. His engaging storytelling, infused with humor and sincerity, adds an intimate connection between him and his listeners. With each note, he creates an otherworldly ambiance, seemingly conjuring music from thin air.
Beyond his solo career, Trace Bundy has collaborated with a diverse range of musicians, further expanding his artistic horizons. Sharing the stage with renowned artists like Tommy Emmanuel and David Wilcox, he seamlessly melds his distinctive style with their musical expressions. These collaborations not only enriched Bundy's musical repertoire but also underscored his status as a highly respected and sought-after guitarist.
Trace Bundy's impact on the acoustic guitar scene cannot be overstated. He has inspired countless aspiring guitarists and music enthusiasts to push the boundaries of their own creativity. His dedication to his craft, relentless pursuit of innovation, and unwavering commitment to his artistic vision have earned him a place among the greats in the world of acoustic guitar.
Andy McKee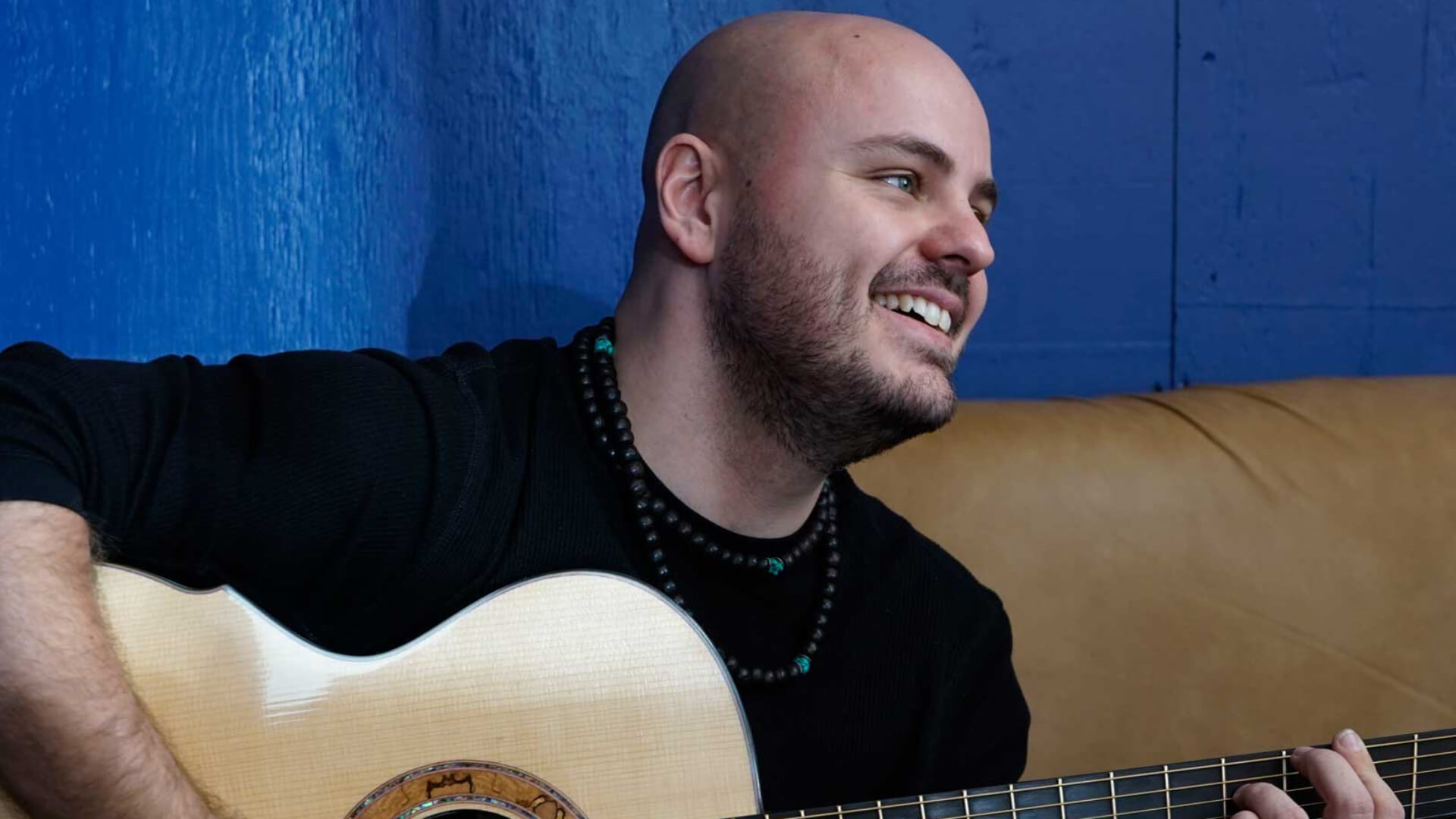 Andy McKee was born on April 4, 1979, in Vernon, Maryland, USA. From a young age, he showed an interest in music and quickly discovered his passion for the guitar. His father, also a musician, inspired him to pursue a musical path.
At the age of 13, Andy began seriously studying the guitar and rapidly mastered various techniques. He explored different genres of music, including rock, classical, and folk. Even at a young age, it became evident that he possessed a unique talent and a strong sense of melody.
As the years went by, Andy McKee grew more confident in his musical abilities and began experimenting with different playing styles and guitar techniques. He became particularly fascinated with the acoustic guitar and started developing his own unique methods of playing, including tapping and percussive techniques on the guitar body.
In 2001, Andy released his debut album, «Nocturne», which was well-received by both critics and music enthusiasts. The album showcased his musical diversity and his distinctive guitar-playing style. However, true international recognition came a few years later.
In 2005, McKee recorded and released his second album, «Dreamcatcher», which received widespread acclaim and garnered high praise from music critics. But it was the internet that brought him real breakthrough success.
Since Andy McKee was performing at various events, he caught the attention of many people with his unique guitar-playing style. In 2005, one of his performances was captured on video and uploaded to YouTube. The video featured him playing his composition «Drifting» and quickly went viral, amassing millions of views. This internet success brought immense global recognition to Andy McKee, making him a widely recognized guitarist worldwide.
As a result of the viral spread of the «Drifting» video, Andy McKee gained international acclaim and became a sought-after guitarist not only on concert stages but also as a teacher. He conducted masterclasses and workshops, sharing his unique techniques and approaches to the instrument. Many musicians aspired to learn his style, and McKee's lessons became a great source of inspiration for a new generation of guitarists.
Andy continued to record his own music and released several albums in the following years, including «Art of Motion» (2005), «Gates of Gnomeria» (2007), and «Joyland» (2010). Each of these albums showcased his creative evolution and a variety of musical ideas. His compositions became more intricate and sophisticated, while retaining their appeal and accessibility to listeners.
Throughout his career, Andy McKee has earned numerous awards and nominations for his musical achievements. His innovative and emotionally engaging compositions have captivated audiences worldwide, and he continues to travel extensively, sharing his music and inspiring guitar enthusiasts all over the globe.
The story of Andy McKee's life and music continues to unfold, and there is no doubt that his creative journey will inspire many more aspiring musicians for years to come.
Antoine Dufour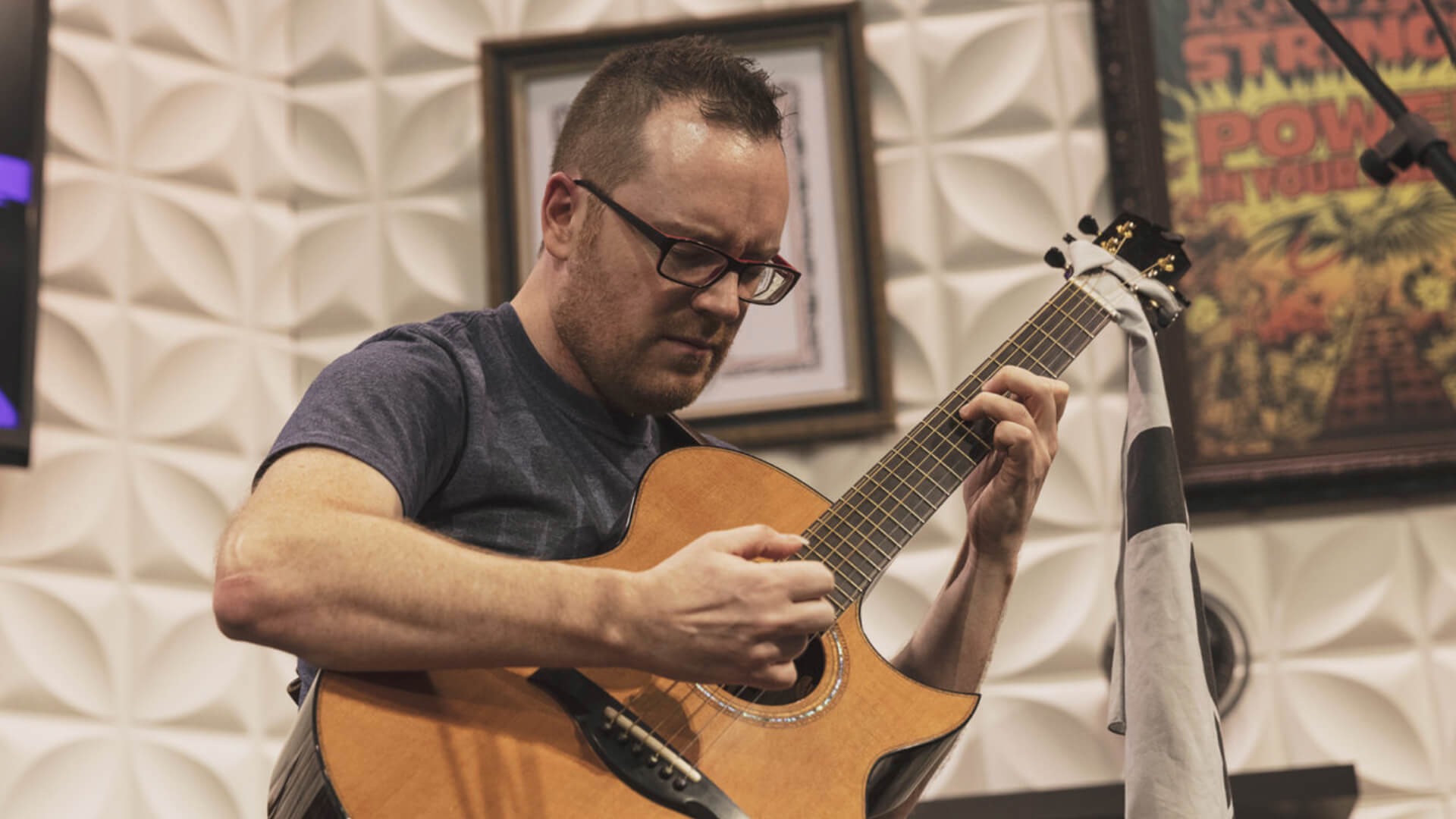 Antoine Dufour is a Canadian fingerstyle guitarist and composer whose exceptional talent and innovation have earned him a prominent place in the world of contemporary acoustic music. Born on May 26, 1979, in the quaint town of L'Épiphanie, Quebec, Canada, Dufour's musical journey began at a young age and would eventually lead him to become one of the most influential and respected figures in the fingerstyle guitar community.
Growing up in a musically-inclined family, Antoine Dufour was exposed to various musical instruments and genres from an early age. It was not until he picked up the guitar in his teenage years, though, that he discovered his true passion. Drawn to the versatility and expressiveness of the instrument, Dufour devoted countless hours to mastering its intricacies and exploring its potential.
His dedication paid off, and by his early twenties, Antoine had already developed a unique fingerstyle technique that combined percussive elements, harmonics, and intricate picking patterns. This innovative approach set him apart from traditional guitarists and showcased his ability to create rich and captivating soundscapes solely on the acoustic guitar.
In 2004, Antoine Dufour's talent caught the attention of the renowned acoustic guitar label Candyrat Records. The label, known for promoting and supporting outstanding fingerstyle guitarists, recognized the potential in Dufour's music and offered him a recording contract. This collaboration marked a turning point in Antoine's career and provided him with a platform to share his compositions with a global audience.
In 2005, Dufour released his debut album, «Naissance» (French for «Birth»), which was met with critical acclaim and introduced his unique style to a wider audience. The album featured a collection of original compositions that showcased his technical prowess and emotional depth as a guitarist and composer. From delicate and introspective melodies to energetic and rhythmic pieces, «Naissance» displayed the breadth of Dufour's musical capabilities.
Following the success of «Naissance», Antoine Dufour continued to refine his craft and released several more albums, each receiving positive reviews and further solidifying his status as a leading figure in the fingerstyle guitar world. Among his notable works are «Development» (2006), «Existence» (2008), and «Convergences» (2010). These albums not only demonstrated Dufour's evolution as a musician but also exemplified his ability to evoke a wide range of emotions through his guitar compositions.
As his reputation grew, Antoine Dufour became a sought-after performer and instructor, traveling across continents to perform at prestigious music festivals and conduct guitar workshops. His live performances are revered for their emotional intensity and the seamless fusion of technical brilliance and soulful expression.
Beyond his solo career, Antoine Dufour also contributed to collaborative projects and compilations with other musicians, solidifying his role as an influential figure in the acoustic guitar community. His music has inspired and influenced countless aspiring fingerstyle guitarists, fostering a new generation of artists who continue to explore and expand the boundaries of acoustic music.
In conclusion, Antoine Dufour's musical journey has been one of artistic exploration and dedication to the acoustic guitar. From his humble beginnings in a small Canadian town to becoming a globally recognized fingerstyle guitarist, Dufour's passion for music has driven him to create awe-inspiring compositions and share them with the world. With each new piece, Antoine continues to leave an indelible mark on the fingerstyle guitar community, inspiring both seasoned musicians and aspiring guitarists alike to reach for new heights in the realm of acoustic excellence.
Sungha Jung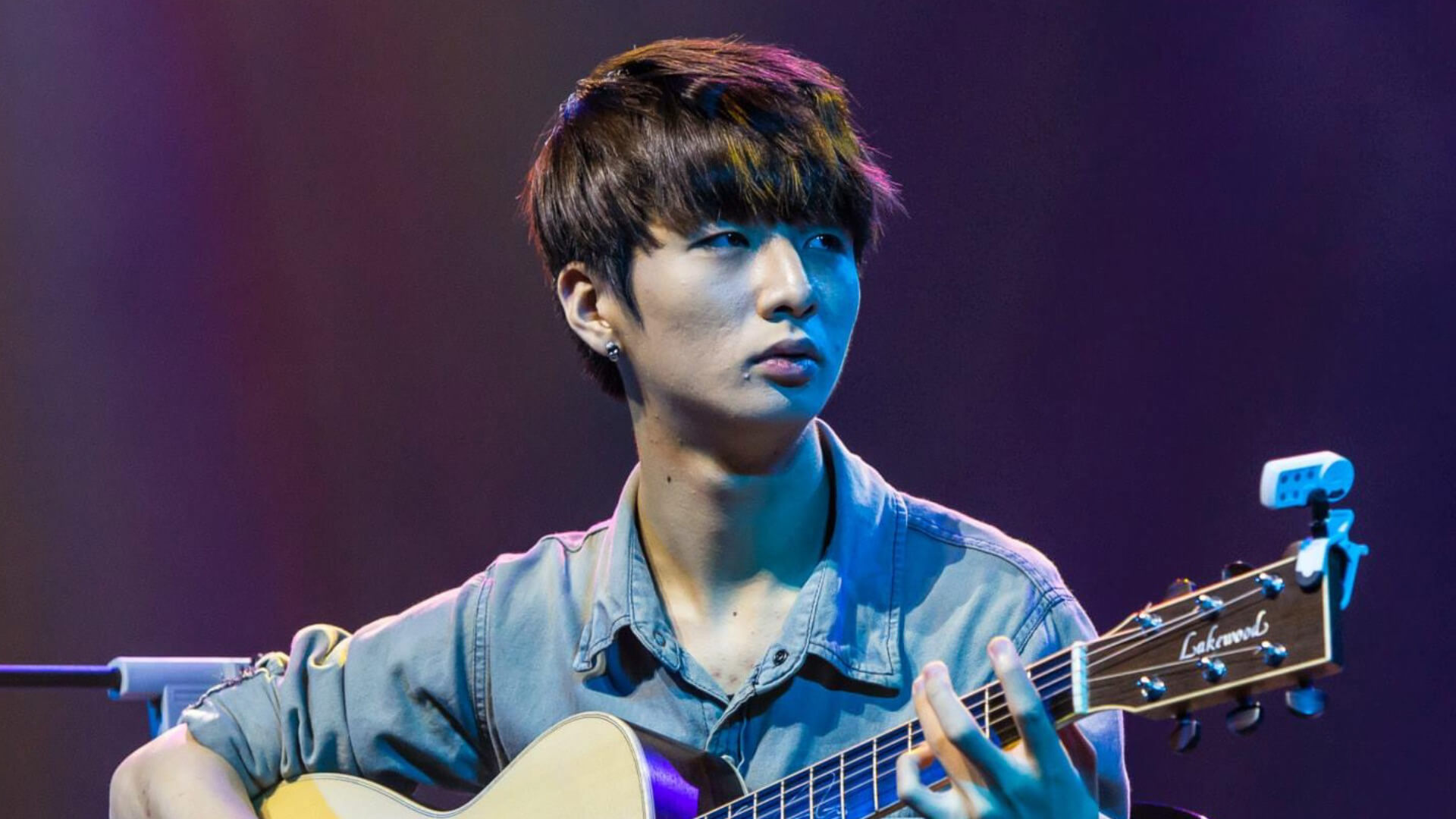 Sungha Jung, a virtuoso acoustic fingerstyle guitarist, was born on September 2, 1996, in Cheongju, South Korea. From a young age, Sungha exhibited an exceptional interest in music and the guitar, setting the stage for a remarkable musical journey that would captivate audiences worldwide.
At the tender age of five, Sungha Jung's musical journey began when he picked up his first guitar. His natural talent quickly became apparent as he effortlessly strummed and plucked the strings, displaying an innate sense of rhythm and melody. Under the guidance of his father, Jung Won Yong, who was a guitarist himself, Sungha's early musical education began to take shape.
As Sungha Jung honed his skills, his father noticed something special in his son's playing - a unique ability to adapt and perform complex fingerstyle arrangements with ease. At just nine years old, Sungha's father realized the potential his son possessed and made a life-changing decision - to share Sungha's gift with the world.
In 2006, the Jung family launched a YouTube channel, aptly named «jwcfree», where they began uploading videos of Sungha's guitar performances. It didn't take long for the world to take notice. Sungha Jung's covers of popular songs by artists like Michael Jackson, The Beatles, and Eric Clapton showcased not only his extraordinary technical skill but also his ability to infuse emotion and soul into every note.
The response to Sungha's videos was nothing short of astounding. Viewers were mesmerized by the young guitarist's talent, and his YouTube channel quickly amassed millions of views. Internet fame allowed Sungha to reach a global audience, transcending language barriers and cultural differences.
As Sungha's popularity soared, so did the opportunities. He was invited to perform on various television shows and music events in South Korea, where he impressed both fans and fellow musicians alike. Sungha's rise to fame was meteoric, but behind the scenes, he remained humble and focused on his musical growth.
His dedication and passion for music pushed Sungha to continue expanding his repertoire. In addition to covering well-known songs, he ventured into composing his own music, giving fans a glimpse into his creative process. Sungha's original compositions showcased not only his technical prowess but also his artistic sensibility, establishing him as a formidable musician beyond the realm of covers.
In 2010, Sungha Jung released his debut album, «Perfect Blue», which featured a mix of covers and original compositions. The album was well-received by fans and critics alike, further cementing his position as a rising star in the acoustic fingerstyle guitar world.
As Sungha Jung's reputation spread globally, he embarked on international tours, captivating audiences in various countries with his spellbinding performances. From small intimate venues to grand concert halls, Sungha's ability to connect with his audience through music was unparalleled. His concerts were not mere displays of skill. They were immersive musical experiences that left a lasting impact on all who attended.
In 2013, Sungha Jung released his second album, «Irony», which showcased his growth as a musician and composer. The album featured a diverse range of tracks that highlighted his versatility and willingness to explore different musical styles.
Apart from his solo work, Sungha collaborated with other musicians, further enriching his musical journey. He performed alongside renowned artists such as Jason Mraz and Trace Bundy, showcasing his ability to harmoniously blend his unique style with different genres and artists.
Sungha's musical prowess and achievements did not go unnoticed in the industry. He received accolades and awards, including the YouTube Golden Play Button for surpassing one million subscribers - an achievement that demonstrated the tremendous impact he had made through his online presence.
Despite his young age, Sungha Jung was wise beyond his years when it came to balancing fame and normalcy. He continued his studies while navigating the demands of a burgeoning music career, proving that dedication and discipline were crucial elements in achieving success.
As a testament to his enduring impact on the music industry and guitar community, Sungha Jung's name became synonymous with excellence in fingerstyle guitar playing. His online presence continues to thrive, and his YouTube channel remains a hub for guitar enthusiasts and music lovers alike.